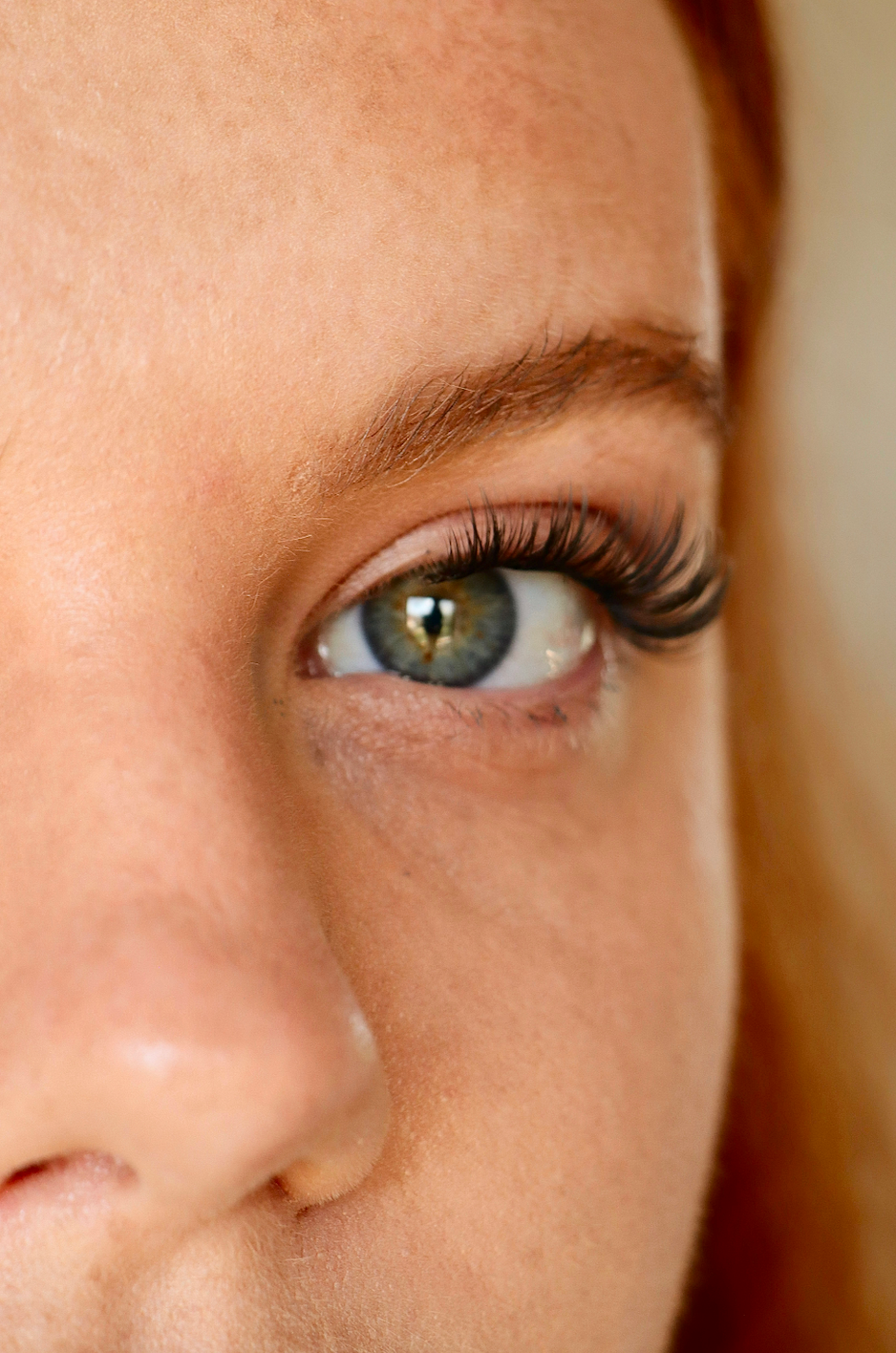 LASH LIKE A PRO
REVOLUTIONISING LASHES
LashXtend Lash Ribbons is a new innovative DIY lash extension system that allows you to apply lashes yourself. Customise your style and wear your lashes for up to 5-7 continuous days without damaging your natural eyelashes. Revolutionising the false lash industry. Grab your scissors and cut the LashXtend Lash Ribbons.
DIY Lashes
Non-Toxic

Our eyelash glue and the solvents used are all Non-Toxic.

Hypoallergenic

Our DIY lash extensions are scientifically tested and very safe to be on and near your eyes.

Water Resistant

Yes our lashes are water resistant for those happy tears.

Cruelty Free

Non of our products has been tested on animals.
How to apply

EASY APPLICATION IN 4 SIMPLE STEPS

1. PREP

Ensure your lashes and eyelids are free of oils. Use a spoolie to comb through your natural lashes.

2. ADHESIVE

Apply light coat of lash adhesive underneath the base of natural lashes. Concentrating near the roots, 1mm away from waterline. For extra hold apply a light coat of lash adhesive on the lash band. Remember a little lash adhesive goes a long away. Less is more!

3. LASH TIME

Apply each lash segment starting at the outer corner, work towards the inner corner, with shortest lash in inner corner and longest lash in outer corner. Place each segment underneath your natural lash leaving1mm from your natural waterline. Depending on the size of your eyes, you will use either 4 or 5 lash segments per eye.

4. FUSE

Once all lash segments have been applied, use the applicator to press down and sandwich "fuse" the natural lash, adhesive and lash segments together.
Let us discuss lash placement

• Apply lash segments 0.5-1mm away from waterline. (about thickness of a bank card)

• Do NOT apply on waterline, this will be uncomfortable and can cause irritation.

• Do not apply too far up the lash or it can weigh down on the natural lash.
Will LashXtend Lash Ribbons damage my lashes

We strive to provide a damage-free experience for you.

Our lash segments are created weightless; your natural lashes will not feel the weight or tension that you would feel when wearing regular falsies or lash extensions.

Our adhesive will not damage your natural lashes as long as you use proper technique to remove the glue.
How long will my lashes last

Your lashes will last for up to seven consecutive days.
How do I clean my LashXtend lashes

Step 1: Put lashes in small jar

Step 2: Add some 90% Isopropyl alcohol, soak 5min

Step 3: Place on paper towel, clean off all bond with q-tip

Step 4: Fluff lashes with a spoolie

NB: DO NOT SOAK LONGER THAN 5MIN , IF LEFT TO LONG THE PBT HAIR FIBRES WILL DAMAGE.
How do I remove my lash segments

Lash segments are as easy to remove as they are to apply. To remove lashes, simply apply our Remover or use coconut oil. Keep remover/coconut oil on lashes for approx. 60seconds.With a gentle rub, your lashes should slide right out!

If you still feel any resistance, continue to gently massage and loosen the adhesive to protect your natural lashes.
Are my LashXtend lashes reusable

Yes! Yes! Yes!

Reuse them up to 3 times, when cleaned and stored properly.